Wellness SPA
Nothing better than spending an afternoon in a spa or balneary to switch off and feel like  a new person. Even if only once in a lifetime, treat yourself and let yourself be pampered in one of the best spas in Spain. With such a varied offer distributed throughout the country, Mach Helicopters transports you exclusively to these well-being temples in which everything is designed for you to relax, rest, disconnect and recharge your batteries.
You have no excuse not to relax, fly with us to paradise, you will not regret it!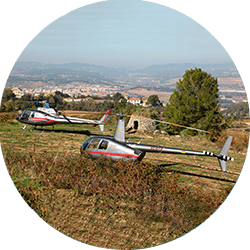 Wineries & food route
Spain has a wide variety of wineries with renowned wines and cavas, as well as prestigious restaurants easily accessible by air. Mach Helicopters offers you several highly recommended options to enjoy Spanish cuisine, famed all over the world, and enjoy a great experience suitable for the most demanding palates.
We propose you visit the regions with a high wine tradition such as: La Rioja, Ribera del Duero or El Priorat, or the Denominations of Origin of the Cava, where architecture is fused with wine and cava.
Contact us and we will inform you.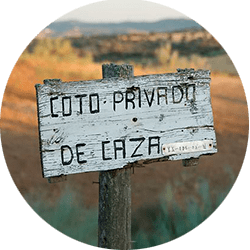 Hunting ground exits
Mach Helicopters offers you the opportunity to travel to the best hunting grounds in Spain as an ideal alternative to the long and exhausting road trips to start your hunting adventure while enjoying the spectacular views of the surroundings during the helicopter trip.
Memorable Occasions
Are you looking for original ideas to celebrate a special occasion in a unique and exclusive way?.
Mach Helicopters wants to accompany you on that special day adding the touch of style, comfort and exclusivity with a helicopter transfer. We organize bride and groom transfers to weddings, celebrations, such as birthdays or anniversaries, custom getaways, marriage proposals in dream sites, arrive like a star at a concert, etc.
Contact us to make your special day unforgettable.