Helicopter Flights
A helicopter flight allows you to discover the main cities of Spain from a different point of view. With Mach Helicopters, you can enjoy a helicopter trip that will allow you to visit the main tourist sites of a city, or make quick private trips without waiting.
Having the opportunity to see Barcelona, Madrid, Ibiza or Marbella from a helicopter is an unforgettable experience. With Mach Helicopters you can opt for our tourist routes, or choose your own helicopter trip.
In addition to tourism, our private helicopters private helicopters are also available for inter-island, inter-municipal and inter-provincial trips. If you need to make a trip with no waiting time, comfortable with stopovers in one or more areas of the route, Mach Helicopters offers you the opportunity to request private flights from anywhere in Spain, with the confidence that a company specialized in helicopter charter flights offers you.
Our helicopter services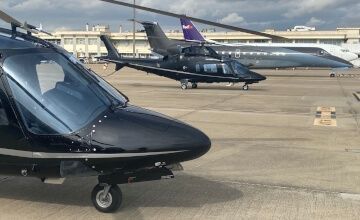 Optimize your agenda with a door-to-door helicopter transfer. Speedy procedures, no check-in, delays and long queues at airports.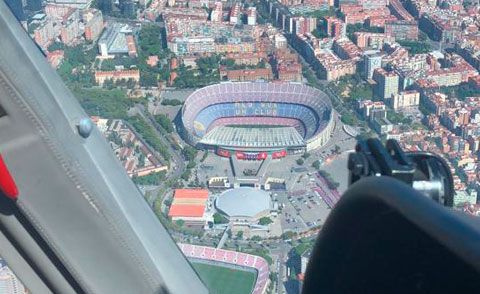 Panoramic tours created for you to enjoy a helicopter ride with friends or a romantic getaway with exclusive views.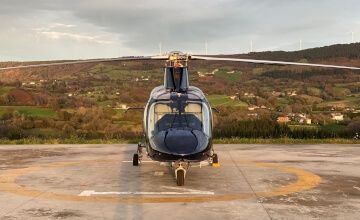 Are you looking for original ideas to celebrate a special occasion in a unique and exclusive way? Mach Helicopters wants to join you.
Our range of flight services includes from charter flights or helicopter transfers, panoramic tours, gastronomic experiences, organization of corporate events, aerial works, or any type of custom helicopter flight.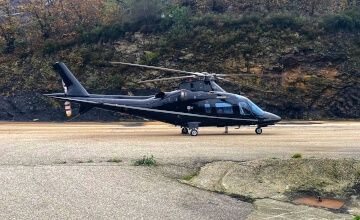 Enotourism or wine tourism is a fantastic proposal to know the gastronomy, culture, art, architecture and landscapes of the Spanish geography.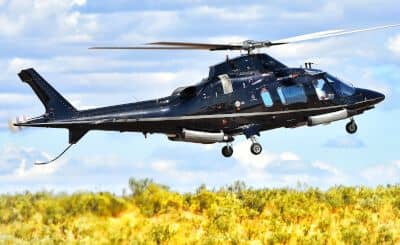 Helicopter visits to restaurants with nearby access points to taste their cuisine in an original way.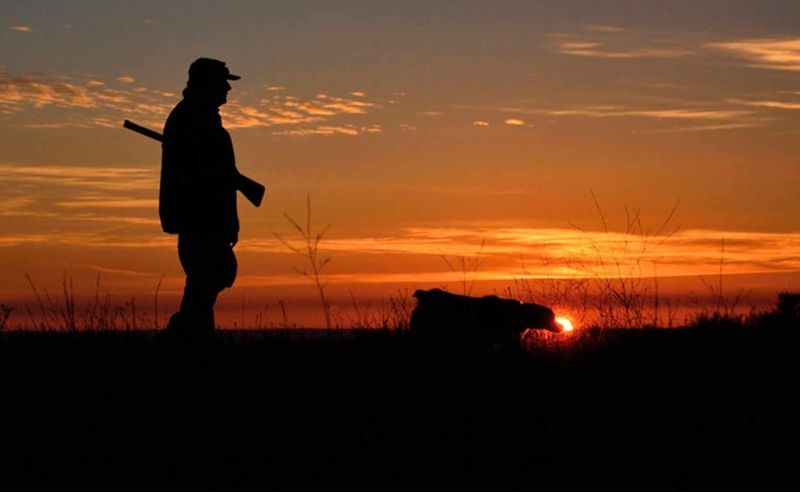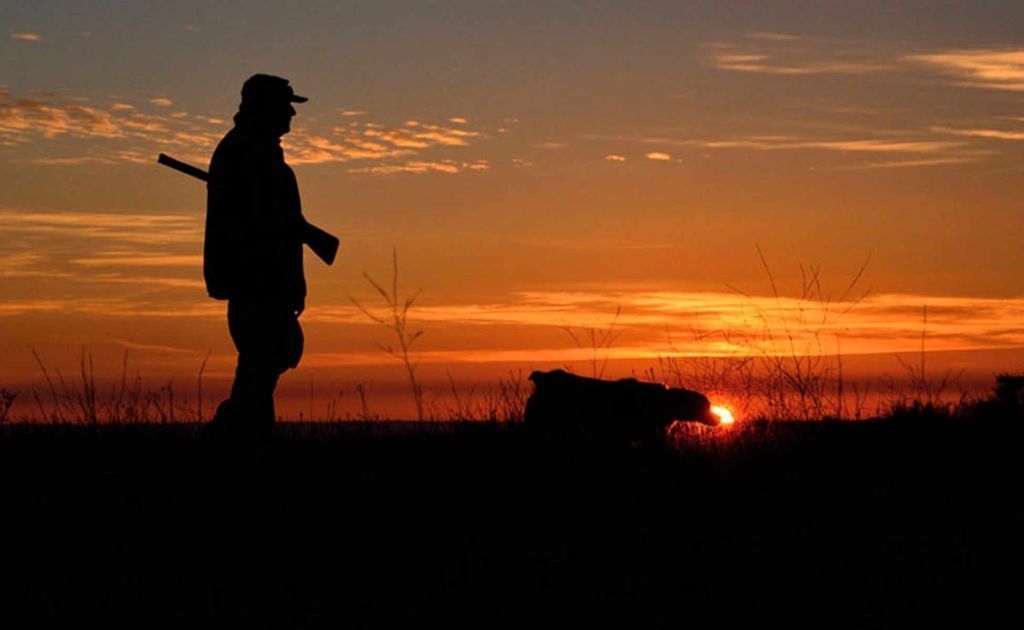 Exclusive services by helicopter from heliports or airports to private hunting grounds and direct connection with private or regular flights.
How can you enjoy your helicopter flight?
Booking your helicopter flight at Mach Helicopters is very easy.elicopter at Mach Helicopters is very easy, you just have to choose your route, specifying the place from where the take-off will take place.. Our team is in charge of to prepare all the technical issues that affect the flight, in order to ensure a comfortable and safe trip.
allow you to carry up to 6 passengers, although it is essential to analyze the weight and conditions of the flight to confirm the number of people that can make the trip. In addition to the number of passengers, carry-on baggage may be added depending on weight and volume. volume.
You can book your helicopter trip from our own website, indicating the pick-up point and destination, the number of passengers and your personal information. our team will be in charge of organize the flight, so that you can enjoy a private trip without any unforeseen events.
Your helicopter travel experience
We design helicopter flights according to your needs and are available 24/7.
Our Helicopter transfer
Our private transfers are available from anywhere in Spain and Southern Europe, for private, corporate and business trips.
A private helicopter flight means avoiding delays, waiting times and cancellations. We can customize the schedule of each helicopter trip to suit your schedule. In addition, we offer a door to door service, for with the possibility of making one or several stopovers during the trip..
A helicopter flight offers you the possibility of opting for a tailor-made trip, with the flexibility you need to have a private transfer from any point of the national territory..
Other services
At Mach Helicopters we offer helicopter transfers for professional and leisure purposes . We work with groups that wish to make thematic visits, to wine areas or gastronomic interest.
Our helicopter flights allow you to discover these areas through a private travel service, which will allow you to move around the Iberian Peninsula without waiting or unforeseen events.
We also organize trips to hunting areas in private estates. Some of these areas are located in regions that are difficult to access, or are located at great distances from the main Spanish cities.
With Mach Helicopters you can choose a private flight, with which you will be able to access any area through a comfortable and safe air transportation.
Our services for helicopter travel
In Mach Helicopters we assure you an integral service, with which you will not only be able to choose the schedules of your helicopter flight, but you will also be able to decide the take-off and landing points.
At Mach Helicopters we put at your disposal a team of pilots with a wide experience in flights, able to ensure a proper transferable to ensure an adequate transfer. In addition to the most modern fleet of our pilots, with whom you will be able to discover the main tourist areas of Barcelona, Madrid, Ibiza or Marbella.
Our fleet for your helicopter flight
At Mach Helicopters we have the following helicopters Augusta 109 Grand
The Augusta 109 Power Elite has a twin-turbine engine, its interior can carry up to 7 passengers and has all the comforts offered by the most modern helicopters.
If you want to make a private helicopter trip anywhere in Spain, and you want to have the most professional service, contact Mach Helicopters and book your exclusive flight.and you want to have the most professional service, contact Mach Helicopters and book your exclusive flight.
Customers feedback
Customers feedback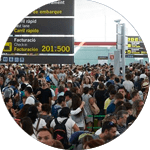 Mach Helicopters saved us the end of our holidays that were affected by an air traffic controllers strike. Our flight was affected and canceled. Thanks to Mach Helicopters we were able to avoid major problems and we returned home on time.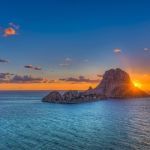 I wanted to do something special with my family in the Balearic Islands for the celebration of my 40th birthday. I contacted Mach Helicopters who advised me and helped with the preparations. We did a couple of panoramic tours around Ibiza and Formentera and landed at the Atzaró hotel in Ibiza where we were staying. It was one of the best weekends of my life.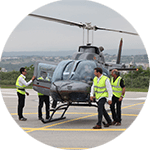 I contacted Mach Helicopters through a friend to move several members of my company's steering committee to a factory we have in a town in Galicia for a very important meeting. We were able to make the trip in the same day saving time and costs considerably and the service was excellent. No doubt, we'll do it again.
Contact us for more information